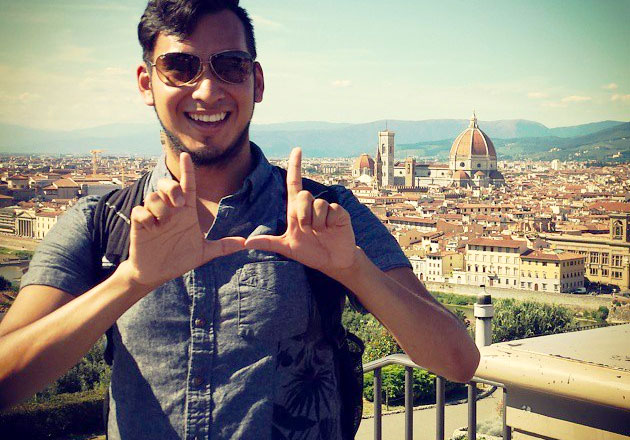 Major Requirements for
International Studies
In order to declare a major in International Studies, students are required to meet with an advisor. International Studies is an open major, meaning that you don't have to apply or take any prerequisites to declare.
Transfer students: to discuss any questions about major requirements, make an appointment with one of our advisors.
International Studies Major Overview
Major Requirements: 36 Credits
One Peoples core course

ANTH 1010: Cultural Anthropology

HIST 1220: Modern Asian Civilization
HIST 1310: Latin American

Civilization after the 1820s

HIST 1510: World History since 1500
PHIL 1003: Intro to Human Nature
WLC 2020: Language in Society

One Challenges core course

ENVST 2100: Intro to Environment & Sustainability

GEOG 1400: Human Geography

HIST 2200: The World since 1945

PHIL 1001: Ethical Dilemmas

One Systems core course

BUS 2900: International Business
ECON 2020: Macroeconomics
GEOG 1300: World Geography
POLS 2100:

Intro to International Politics

POLS 2200: Intro to Comparative Politics

Foundational Course

INTL 3000 (offered each spring semester)
This is a new required course only for students who declare the major after Fall 2020
Language Requirement (BA or BS requirements)

Focus Electives
International Experience

3 credit requirement met through either through study abroad or a global internship
Credit earned through your international experience may count toward your language, culture, or focus electives if the credit is upper-division and meets elective requirements.

DACA/undocumented students:

There are alternative ways of completing this requirement domestically. To discuss these, please

make an appointment

with one of our academic advisors

.
Notes: No more than 3 credits from a Hinckley internship may count toward your focus electives and focus electives must come from a minimum of three departments.
Grade Requirements: All major courses must be taken for a minimum letter grade of C or better.
INTERNATIONAL STUDIES MAJOR WORKSHEET (post fall 2020)
Major Requirements: 36 Credits
A minimum of 12 International Studies courses totaling 36 credit hours must be completed successfully, including the international experience. Please note that students may complete their international experience through a SLCC credited study abroad program, or a credited study abroad from your previous institution.
---
SLCC Transfer Students
A portion of these courses may be completed through transfer credit from Salt Lake Community College. See the below major worksheet.
---
Transfer Students from Utah Institutions
A portion of courses may be completed through transfer credit from another university within the state of Utah. See the transfer guide below.
---
Transfer Students from Out-of-State
A portion of courses may be completed through transfer credit from another university. You will want to speak with an academic advisor to review your transfer coursework and discuss how these apply to the major requirements.