International Studies Student featured in Humans of the U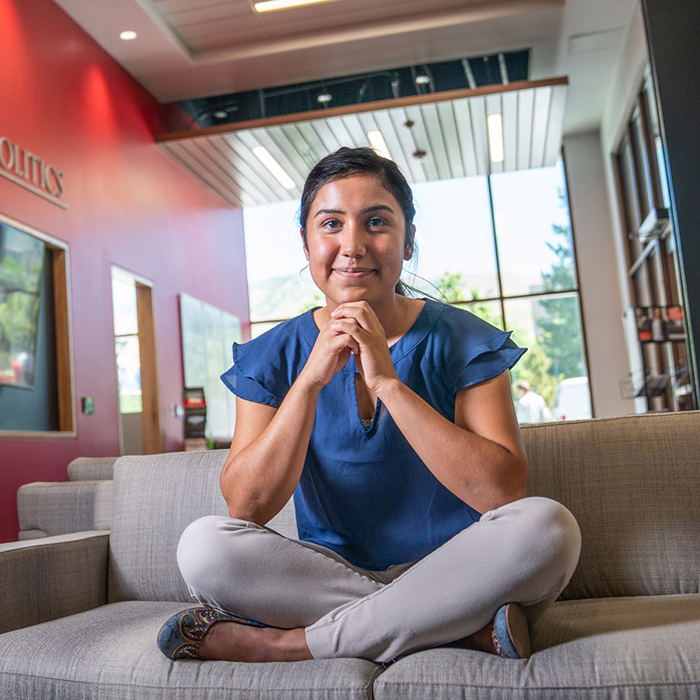 Gabriela Villalobos, a junior at the U, studying sociology and international studies, shares her story of being a first-generation student at the U:
"I will be the first one in my family to go to college but I'm proud to say that I will not be the last. My parents taught me the value of education from a very young age. When they were in their 20s, they worked long, hard days doing construction and housekeeping. Now I'm in my 20s and not only getting to study at the University of Utah but getting to take advantage of incredible opportunities such as internships with the Hinckley Institute of Politics.
I did my first internship with the Ibarra Strategy Group in Washington, D.C. They are also part of the Latino Leaders Network, and as a person of color who grew up in a large immigrant community with low socioeconomic status, the work was very personal and meaningful. I was able to honor and advocate for people who look and sound just like me. It was an amazing, humbling experience.
I plan to do two more internships with Hinckley before I graduate. After that, I want to go to law school and eventually practice immigration and international law and publish a book.
Having this privilege of going to school as a first-generation student is thanks to so many people who advocated for me to be here, so I'm motivated to ensure others with similar backgrounds have the same opportunities because our success is America's success."