---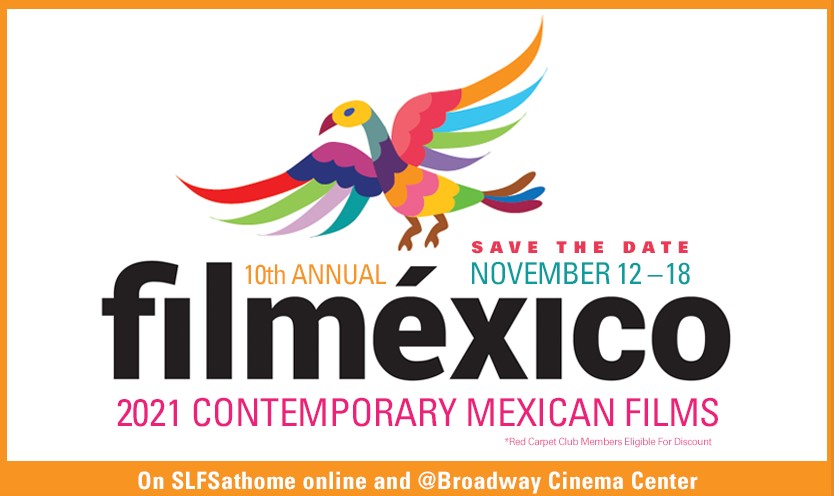 Filmexico 2021
Dates: November 12-18
Locations:
SLFSathome.org and @Broadway Cinema Center
Filméxico 2021 lineup will feature prominent works by Afro Mexican and Indigenous filmmakers, as well as seasoned, new and local talent. We will also present a series of panel discussions with Mexican filmmakers, Utah community leaders and cultural binational specialists and allies.
---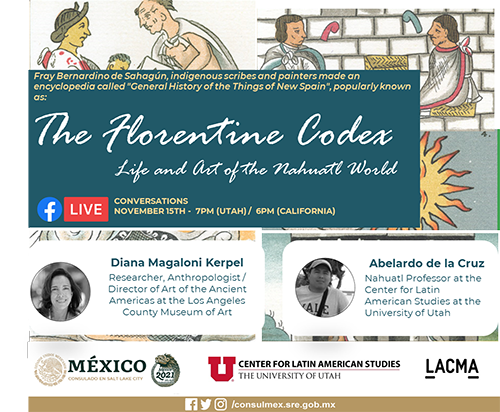 Florentine Codex: Life and Art form the Nahuatl World
Date:November 15
Time:7 pm
Location:YouTube
Please Note:This event will be in Spanish.
The Consulate of Mexico in Salt Lake City in coordination with the University of Utah and the Los Angeles County Museum of Art (LACMA) presents the virtual event "The Florentine Codex: Life and Artof the Nahuatl world." The life of the pre-Hispanic Nahuatl people was painstakingly documented by Fray Bernardino de Sahagún along with local scribes, grammatists and painters. The resulting work was called "General History of the Things of New Spain" commonly known as "The Florentine Codex". Two extraordinary speakers from different institutions will participate in the cultural activity:
Specialist Diana Magaloni Kerpel, Institute of Aesthetics Research (UNAM) and Art of the Ancient Americas Program Director at the Los Angeles County Museum of Art (LACMA) will present "Colors of the new world: Florentine Codex artists and writers"
Specialist Abelardo de la Cruz, University of Utah professor and researcher de la Universidad de Utah, specialist of the native Nahuatl language, presenting "Nahua Voices in the 16th Century: A Source of Cultural Continuity"
Both speakers will reveal the peculiarities of the Florentine Codex and their experiences around their research on it.
Tune in to this talk / Facebook Live on November 15 at 7:00 pm (UT) / 6:00 pm (CAL) through our social networks.
---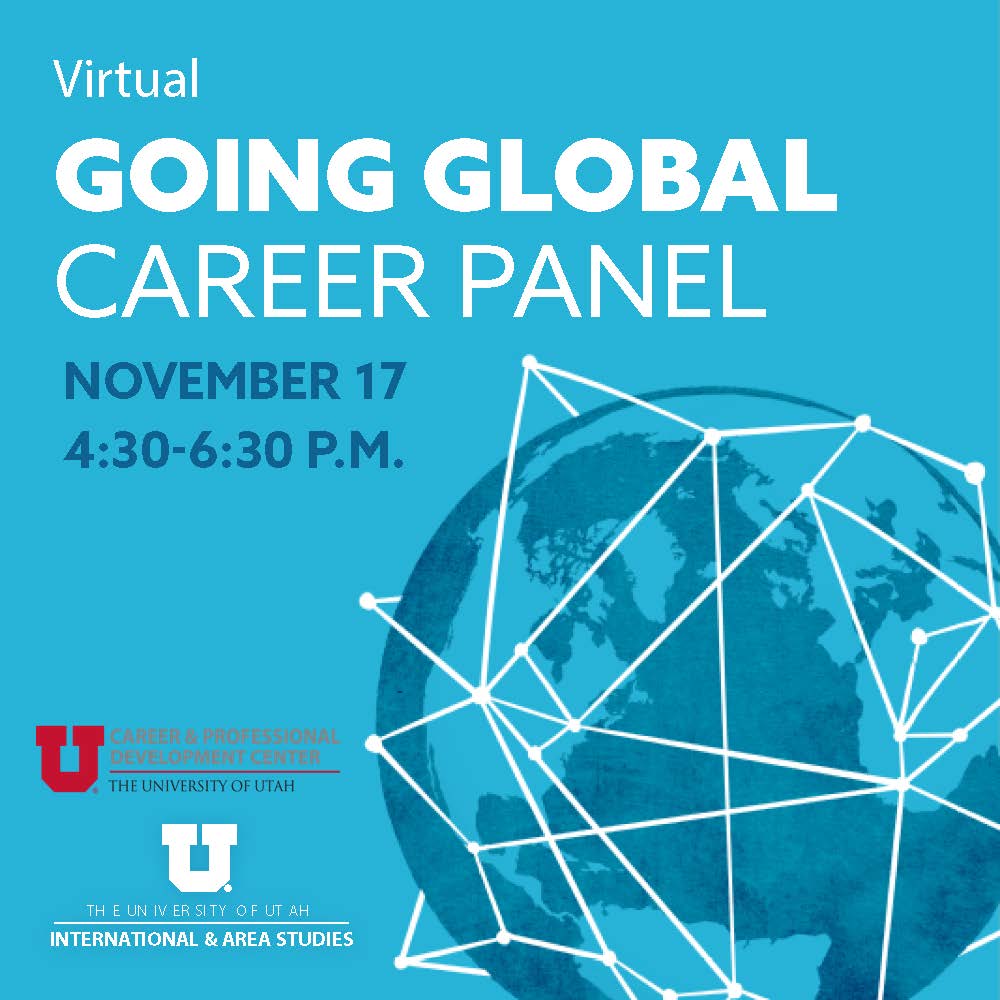 Going Global Career Panel 2021
Date:November 17
Time:4:30-6:30 pm
Location:Zoom. Registration is required.
Each year International and Area Studies in conjnction with the Career and Professional Development Center at the University of Utah coordinates our Going Global event to highlight the global careers, international experiences, and language skills and how those skills and experiences have benefitted them in the workplace. The career panel lasts one hour, in which panelists will answer questions about their careers and the value of global experiences. Following the panel there will be a one-hour networking session. Each networker will be in a Zoom breakout room, and attendees can move from room-to-room freely to meet with each networker.